Memorable Holidays With Sun, Fun, Family, and Friends. The Final Destination.
Does working for the man for the next 10 to 30 years and retiring with a small pension have much appeal for you?
What are some of your investment options to retire younger and with a larger nest egg so you can enjoy your time here while and after you are done working?
In my last articles, we talked about buying vacation properties that generate positive passive income and capital appreciation so you can enjoy your holidays now and later on in your golden years.
And retire younger.
I shared the 5-steps for finding these vacation gems in the last two articles and I will do a quick recap here:
Great location that is walking distance from local main attractions.
Great views of the main geographic features such as a lake, river, sea, mountains or a city skyline.
Developed neighborhoods with restaurants, shops, recreation areas, and travel amenities.
A peaceful area away from active/party areas so there are no reasons not to get a good night's sleep.
Buying from a quality developer that offers professional property management
Countries with low profit and capital gains taxes for foreigners
In the last article, I asked you to do some preliminary research into some countries you would be interested in on my list of recommended countries to buy a vacation property.
As you probably noticed there are lots of options to invest once you start looking and this can be very overwhelming and as well very time-consuming.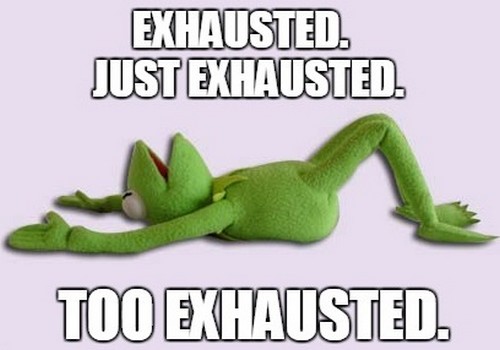 Let's save some time here and let me recommend one of the better countries for buying a vacation or investment property.
Georgia…..and not the state in the USA.
Georgia in Eastern Europe that sits nestled on the Black Sea.
Georgia is one of the oldest countries in the world but has only been an independent country for about 20 years and is still considered a frontier economy.
Frontier economies are not for everyone but if you want to make above-average returns on yield and capital appreciation then this opportunity is for you.
In the last 20 years, Georgia has emerged as a progressive place to do business and take great holidays with its large diversity of food, wine, culture, history, and inspiring sights to enjoy.
But Why Georgia?  keep reading to learn why……
"Discover The 5 Rules To Vacation Property Investing: Get access to the closely guarded secrets to make vacation property investing enjoyable and profitable. Added Bonus of vacation properties not yet on tourist radars that can still be "scooped up cheap".
Why Georgia?
Georgia checks all the boxes for buying an enjoyable and profitable foreign vacation property.
Great location on the Black Sea and the awe-inspiring Caucasus mountains.
Parts of Georgia are considered sub-tropical and offer a great climate for sun-seekers.
A beautiful melting pot of Asian, European and Arabic culture with a long history that dates back to one of the oldest societies on earth.
Divine and organic food and drink.
Quality boutique hotels with panoramic views.
Frontier market pricing.
Low taxes.
Georgia is located on the fabled ancient Silk Road and is centrally located for European, Asian and Middle Eastern tourists making this a growing and popular tourist destination with strong growth year over year growth of +8%.
Weather in Georgia is considered temperate with no extremes in temperature. Reasonably long summers with average temperatures of 28C and short 3 month winters with average temperatures of 10C.
Located on the ancient Silk Road that connected the traders of Asia, Europe, and Northern Africa. Georgia enjoys a long and diverse culture that is one of the oldest on earth.
Mtskheta the original capital of Georgia and now a UNESCO site has monasteries that date back to 2nd millennium BC
Georgian food and wine are renowned throughout the world.
Qvevri the process of making unique Georgian wine is now recognized as the birthplace of wine in France in 2018.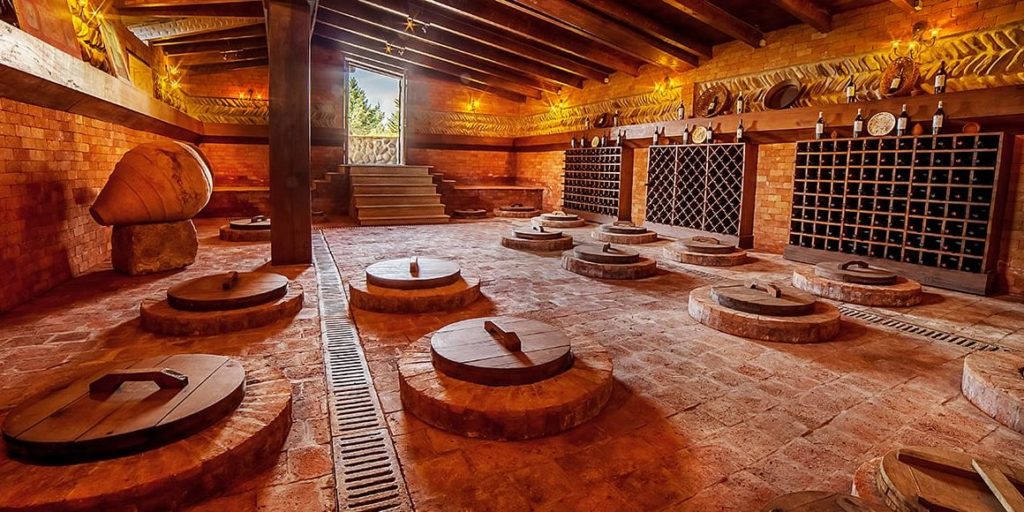 Khachapuri a traditional Georgian food is taking America by storm and was rated the number one street food in New York in 2019.
As the number one rated emerging tourist destination in Europe in 2019. Georgian cities and towns have seen growth in touristic villas, apartments, and hotels.
Even with all this growth, the hotel to tourist ratio is one of the lowest in the region. Making hotel room investing a very attractive investment with above-average yield and appreciation.
Why Are Frontier Markets Attractive?
One of the unique things about frontier markets is low pricing.
Frontiers market are either unknown to most investors and are considered high risk by other investors.
This creates a buying opportunity for the informed vacation property buyer…..you.
Taxes in Georgia are very attractive. Rental income tax can be as low as 5% if you invest with the right companies that are registered as touristic infrastructure companies.
Bank accounts in Georgia are easy to set up and require only your passport and about an hour of your time. Once setup you can hold funds in USD, Euro, Pounds and the local Georgian currency the Lari.
Bank deposits are insured and the shares of the biggest Georgian banks are traded on the London Stock Exchange.
Red Flags Of Georgia
With all the fast growth and true freedom this frontier market offers, there also comes some growing pains that can be disastrous for you if not acknowledged.
Currently, there are little or no consumer protection laws in Georgia. While this allows a lot of true personal freedom it comes with a price.
False advertising is normal here and claims of low prices and extremely high ROI's are common.
30% yields and occupancy rates of over 90% year-round are normal rates quoted by salespeople here.
Just ask to see their occupancy rates and ROI statements before purchasing and any reputable company will show you their previously audited results.
Construction Standards
While there are some quality construction developers in Georgia, unfortunately, some are not.
There are no standards for construction of buildings in Georgia which allows the developers the freedom to use whichever building method they choose.
Fortunately, there are some building developers here that use British, German, or American building codes when constructing a building.
Local building standards used by some local developers use less reinforcement steel and lower quality concrete so the building does not have the life expectancy of a building built with a better building code.
Be sure to ask before you buy a suite or an apartment, which building standards were used in the construction of the building.
Stories on the news of poorly constructed buildings having large settling cracks or worse totally collapsing are all the consequences of poor construction quality.
Tourist Pricing
Like any foreign country, there are two different prices for property. The local price and the tourist price. Dealing with a local professional that has used locals to negotiate the price before you arrive is important.
Negotiating on prices for a product around the world varies from region to region. While negotiating is accepted in certain parts of the world Georgians are not that receptive to bargaining on prices.
Unscrupulous Sellers
There are few legal requirements to be a real estate broker or agent in Georgia.
So anyone in Georgia can be a real estate agent and because of the lack of training and pure dishonesty, you need to be careful before purchasing any property here.
Here are some common issues that foreigners buying property in Georgia experience and should be aware of.
Foreigners are not allowed to buy agricultural land in Georgia, be sure to check that you are able to buy the land in question as some agents will try to sell you agricultural land.
Multiple property owners, some agents will try to sell a piece of property and claim there is only one owner till you arrive at the property title office and find out that there are other owners of the property who do not want to sell.
Unpaid taxes and liens, always check the property in question for any unpaid liabilities
A lot of property owners in Georgia want to be paid in cash, as in a suitcase full of money which is a bit of a shock for some buyers.
All legal forms and property titles are in Georgian. Making all the above issues even more difficult if you do not speak fluent Georgian. Be sure to hire a reputable legal representative that speaks your native language before purchasing any property in Georgia.
Georgian and Russian are the most commonly used languages here but English is becoming more and more common.
Most of the issues above are just proper real estate investing practices that should be used in most frontier markets around the world, not just Georgia.
If you are buying a vacation property here and you are going to hire property management, be sure to hire someone who uses real-time tracking of guests with wifi enabled door locks so you can be aware of all the guests coming and leaving from your flat with an app on your phone from anywhere in the world.
Your expected rental income could be much lower than expected if you don't and nobody will seem to know the reason why?
Opportunity For You
With all these challenges listed above also come low vacation property prices compared to other tourist regions in the world.
Couple this with the low taxes in Georgia and all the other benefits listed and you have a prime location for a great foreign vacation property that costs less than most people's cars.
But Where In Georgia Are The Best Places To Invest In A Vacation Property?
Good question and I will be answering that later but first, let's talk about expected prices and return on investment you should expect when you buy a property in the Republic of Georgia.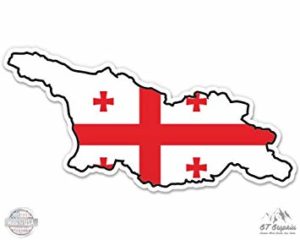 Real estate prices have been rising steadily in Georgia for the last 10 years but they are still low when you compare the value you get compared to other comparable vacation properties anywhere else in the world.
Tbilisi, the capital city of Georgia with a population of 2.8 million people and is a popular tourist location.
Tbilisi is within 2 hours of a popular ski resort, 30 minutes from a prolific wine region and home to a vibrant vibe in a historic city oozing with culture and charm.
Near the downtown of Tbilisi, it is still possible to buy a nice apartment for $1000m2 albeit they are becoming harder and harder to find.
You can pay higher and lower prices than this for property in Georgia depending on location and quality of finishings but it is a good guideline to follow.
Tbilisi is more of a long term rental market and yields are a bit lower than more touristic areas of Georgia but you can expect a 5 to 8.5% return on investment on vacation investments in this city.
Other touristic areas in Georgia are Guduari, Kobuleti, Gonio, Batumi, Goderdzi, Mtksheta, Svaneti, Kazbegi, Kakheti, Bakuriani.
These cities and regions above receive a higher return on investment as they are more touristic and have more daily rentals. ROI of 10 to 20% is not unreasonable to expect in some of these regions that enjoy four seasons visits from tourists.
Which of the regions or cities are four-season tourist destinations?
We can make the list shorter right away by taking away Kakheti, the wine region.
Kazbegi, Goderdzi, and Svaneti all offer awe-inspiring mountain views in the winter and summer but are mostly limited to two seasons.
Kobuleti and Gonio are sleepy little beach towns on the Black Sea and really only have one summer season.
Bakuriani and Guduari are both more established ski mountain resorts and are serious contenders for four-season resort areas. But they don't have an established professional property management services yet.
And there are better vacation property opportunities in Georgia with better selection and established property managers.
If you noticed in my previous articles I mentioned that capital cities are good places to look for long-term vacation properties for several reasons.
Head of government usually resides here so the city usually has good population growth and all the services needed, plus a variety of entertainment opportunities for ex-pats and tourists.
Tbilisi has an international airport and is the hub for many touristic opportunities nearby but good opportunities to buy low priced property here have mostly passed.
Batumi is currently the overlooked vacation property destination right now in Georgia.
Why Batumi over Tbilisi?
Batumi has a beach on the Black Sea
Batumi has better weather overall year-round
Batumi has a variety of touristic opportunities besides the beach for four-season tourism opportunity
Restored Old City
Has an international airport
Lower property prices can still be found here
Fresher air
Developed market
Higher ROI
Let's expand a little on the points above.
Batumi has been a beach town for years but the Georgian government has a plan to make Batumi a worldwide tourist destination with a boulevard planned along the beach.
The boulevard is currently over 10kms long with plans to make it over 20kms and is a wide natural strip along the beach that highlights the natural beauty of the area.
Trees, lawns, walking paths, and gardens are arranged to give the area a natural beach feeling with shops and restaurants placed strategically.
The beach is one of the main attractions in Batumi and the summer season for the beach starts in June and goes to the middle or end of September.
Temperate Weather
Batumi weather is considered sub-tropical so the weather year-round is quite temperate with no extremes in temperature.
Average temperatures in summer are 28C with a short winter of three months averaging 10C.
The summers are a mix of sun and rain showers with autumn being sunny and warm and with mother nature on full display with its bright autumn colors.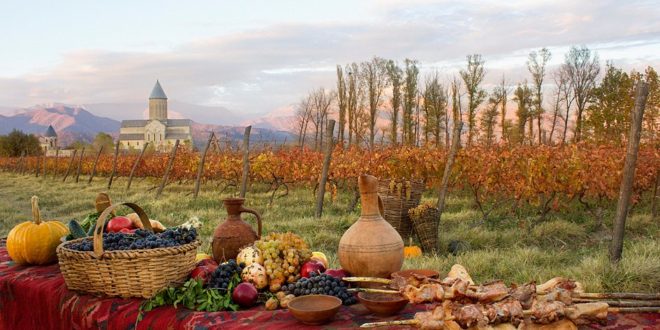 Winter, from December to March is cooler and is usually cloudy with some light rain and mist and very, very seldom snow.
Batumi is situated right between a sea and the mountains so the air here is quite fresh from the air circulating from the mountains to the sea daily.
Four-Season Tourist Destination
Batumi used to have a reputation of just a summer season destination, the beach, and casinos.
But now?
Downhill skiing, hiking, white water rafting, wine tours, fishing, water sports, beach sports, UEFA soccer stadium, concerts, opera hall, festivals, and guided tours of the mountains and Batumi's long history are just some of the many things for a tourist to do here now year-round.
A restored old city of Batumi that is hundreds of years old is now a popular destination with tourists with its variety of shopping, restaurants and fascinating history.
Casinos are also another popular tourist attraction in Batumi and are available year-round.
Selection of Vacation Properties
Construction growth has been expanding, leaving you with plenty of variety of properties to invest in.
Panoramic sea view apartments overlooking the sea or modern contemporary villas with their own orchard and garden are just some of the opportunities here.
Or maybe you are more interested in a restored property in the old city that can be over 100 years old and that is right in the middle of the action?
Higher Yields
Being a four-season tourist destination means that daily rentals in Airbnb and hotels are a popular tourist option.
Daily rentals have a history of higher yields and this is why the potential ROI is higher in Batumi compared to Tbilisi.
Yields of 12 to 20% are common here depending on the location, quality of your property and your marketing skills.
This is where hiring the proper property management is important.
More about that later.
Hotel Rooms Vs  Residential Apartments
I touched briefly in the first article about buying hotel rooms or residential apartments and the pros and cons of each.
Batumi does have some boutique hotel room opportunities for sale but again you have to sort out the real opportunities from the false advertising.
Some companies will advertise that you are buying a hotel room that will be managed by a large world-renowned brand name in hotels but be careful to read the small print on the contract.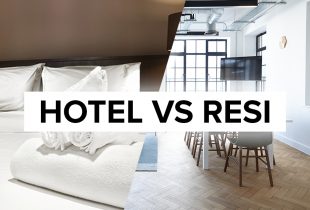 Batumi Georgia Is Not For Everyone
Batumi is located in Eastern Europe with its primary languages being Georgian and Russian and it is a growing frontier economy with the accompanying growing pains.
Batumi is also a growing tourist destination with a richly diverse history and largely untouched natural areas with rivers, forests, and mountains.
Batumi is mostly about the people and culture and how they have persevered from centuries of occupation from Persians, Mongols, Ottomans, and Russia.
Georgia is now a proud and independent country that has opened its borders to people around the world. Georgia allows over 90 countries of the world to travel here visa-free.
Now it's up to you, do you want to be a part of this evolution of Georgia with opportunity for growth and freedom and a great vacation property?
Thousands of foreigners from around the world have already experienced the Georgian culture and spirit and are enjoying their own vacation property they purchased here.
They are all enjoying the good weather, the many fun things to do, Georgian food and wine, and their growing property investment.
Do you want to join them?
Or do you want to wait for another year? possibly more? before you take action and miss out on the great holidays and your growing nest egg for retirement?
The five steps for buying a great foreign vacation property have been laid out for you to take advantage of the windows of investment opportunities that are not going to stay open forever.
When Will You Take Your Spot?
Or you can wait for my next article where I describe the Georgian cities and regions better and list their future potential.
And I go into more detail about why hotel rooms are a better investment than residential apartments.
Commercial Vacation Property vs Residential Vacation Property
What property is better? Discover the answer in my next exclusive article to find out. Click here
"Discover The 5 Rules To Vacation Property Investing: Get access to the closely guarded secrets to make vacation property investing enjoyable and profitable. Added Bonus of vacation properties not yet on tourist radars that can still be "scooped up cheap".