Which Is Better Vacation Rental Properties? Hotel Rooms or Residential Apartment?
Fun in the Sun! and hotel room vacation properties with better quality design than my own home, that's what everyone wants!!
Imagine…..you walk into a grand foyer and a smiling receptionist takes your name and quickly delivers to you your room key and gives you convenient directions to your awaiting room with great views, well-appointed furniture, comfy mattress, spa-like bathroom with a large rainfall shower head and you smile when you realize this suite is yours.
Quality is in demand everywhere, and when you have a quality designed and constructed vacation property in a great location it will be in demand as well.
No matter where in the world it is…..but combine this in a location of high demand from tourists and low taxes it is a sure-fire recipe for a successful vacation retreat.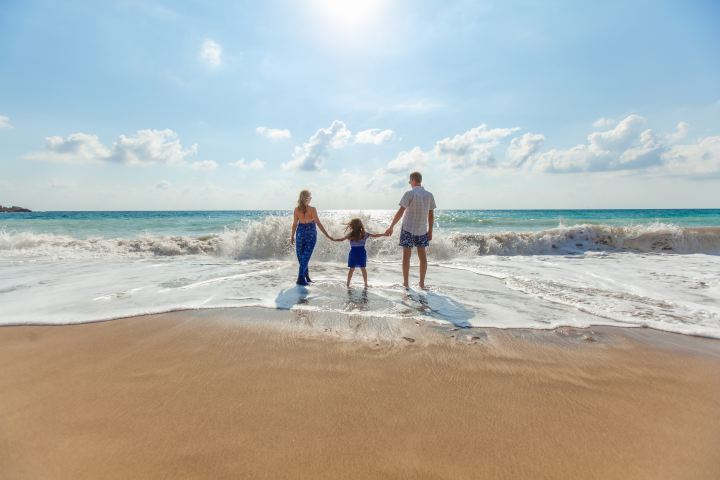 Why Hotel Room Vacation Property?
Hotel rooms are commercial real estate. And this is an important feature that separates hotel rooms from residential apartments.
When you are comparing prices of vacation properties that are commercial or residential the prices are quite different.
And there is a reason for this, let me explain below.
What are the benefits of commercial real estate compared to residential real estate?
Commercial real estate/hotels, as a rule, are in better locations and are of better quality construction and renovations. Here is a quick list of the benefits:
Prime location
Better quality construction and renovations
Owned by business owners
Has a business plan
Better insurance
Stable property value
Disadvantages:
Higher cost than residential property
Higher cost to design and renovate
What are the benefits of residential vacation property?
Lower cost to buy
Lower cost to design and renovate
More variety
Disadvantages:
Restrictions for use
Higher competition
Proper property management
Inability to transfer history  with the sale
Airbnb Elephant
Let's address the elephant in the room.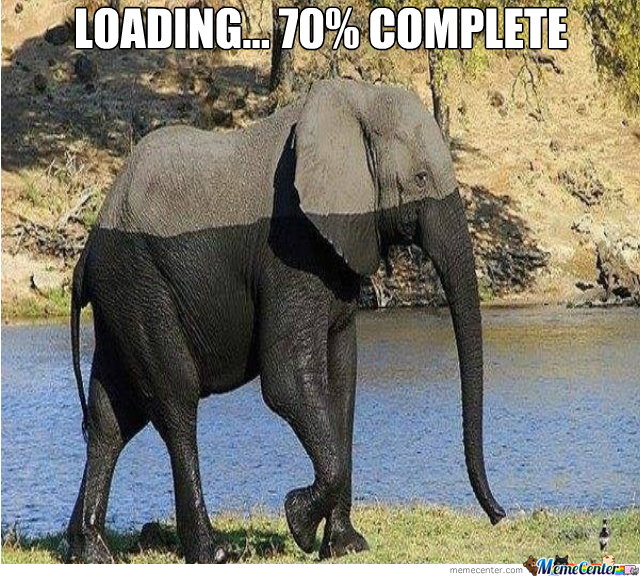 Airbnb is growing its market share of rental properties for tourists and travelers around the world using its online service.
With all Airbnb's growth, there have been several associated growing pains.
Mainly pushback from safety organizations that Airbnb does not have a comprehensive safety policy, service standard and insurance for its many guests.
So governments around the world are starting to regulate Airbnb hosts more and more and/or outlawing the service altogether in some countries.
So let's say you bought a vacation property using the 5-steps I have outlined in my articles and you are planning on using Airbnb for your marketing and payment service.
The government then decides to regulate or outlaw Airbnb in the country you just bought your new vacation property.
You then need to move to plan B, VRBO? Local Property Management? Your friends or relatives living nearby? Sell the property at a loss?
You can eliminate all this risk by investing in hotel room vacation properties.
Hotels rooms are not affected by the coming Airbnb regulations because they already have professional property management in place with a detailed business plan that meets or exceeds all the current safety regulations required by the local government.
Investing in a hotel room for your vacation property you also get the following benefits:
Prime Location
Hotels are also located in prime tourist destinations checking more boxes for the 5-steps I have shared for looking for a vacation property.
Real Estate Value
Hotel real estate values fluctuate less than residential property.
If you compare the real estate values of hotels to residential property values in recent real estate market crashes in the world you will see that commercial property values stayed stable while residential property values dropped 50% or more sometimes.
USA 2008 – housing crisis
Cyprus 2004 – banking crisis
Greece 2018 – EU participation
Hong Kong 1950 – merging with China from Britain's rule
etc etc
Tourists still travel during these crises and they still need places to stay.
Hotel rooms are always available in these times of crisis. And their stable property value is the opposite of the fluctuating residential vacation property value.
Hotel Room Quality And Design
Commercial property and hotel rooms are designed and renovated with higher standards because of their intended high traffic use.
The costs associated with better design and higher quality renovations are also higher and this is the barrier for entry for most vacation property owners.
Buying a hotel can cost hundreds of thousands and sometimes millions of dollars making it unaffordable for you to buy as a prime vacation property.
That Is Until Now…..
Opportunities exist right now in Batumi for you to buy one hotel room inside of a boutique hotel and be able to use it yourself for free 28 days a year and have professional hotel management operate it for you the rest of the year.
But first, let's talk more about residential vacation properties and how they compare to hotel room vacation properties.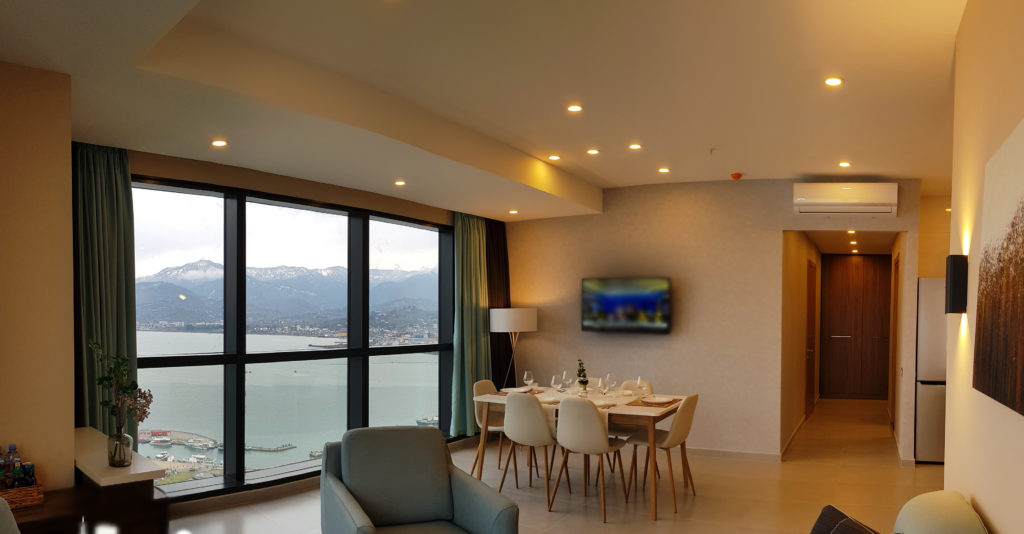 What Is A Residential Vacation Property?
Residential vacation properties are usually a house, villa, condo or apartment that a private individual owns and manages themselves or has someone manage for them.
These properties can be located in prime tourist locations but usually are located in residential zones in a region or city.
The prices for residential properties are lower than commercial property in the same areas. Lower property values are attractive to a lot of investors but as the old saying goes:
" You cannot afford to buy cheap" Anonymous
Your only options for marketing and property management for a residential vacation property are Airbnb, VRBO, Booking.com, and local independent property managers.
Which works well in countries that allow them. But a growing list of countries is regulating or disallowing Airbnb to operate within its borders.
Another point to note is if you are interested in buying one of these residential properties is the Airbnb or VRBO listing cannot be transferred to you so you need to start from the beginning with reviews for your new vacation property.
As well the previous owner might have done the property management or hired a local cleaning lady to manage the property.
There is no guarantee however that the previous cleaning lady and property management will want to work with you the new owners.
The opposite is true with hotel room sales. The only thing that changes with a sale is the name on the hotel room property title.
You will retain all the five-star reviews and the same property management that helped get all those high reviews in the first place.
Fluctuating Real Estate Prices
Other issues of owning a residential vacation property are they are subject to the local real estate prices.
This is fine if real estate prices are rising but if a local or world crisis causes real estate prices to plummet in your area your vacation property is subject to these same falling property prices.
Hotels will still be doing well because tourists do not stop coming to a country because there are falling real estate prices.
The opposite is usually true because with falling property prices come lower prices for tourist essentials like food, drink, and local tours.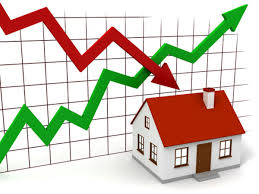 Obstacles To Buying Hotel Rooms
The biggest hurdle to owning a hotel room till now was the purchase price.
Buying a hotel for hundreds of thousands or millions of dollars was not in most people's budget to buy a vacation property.
Batumi checks another box in the 5-steps for a great vacation property investment because opportunities do exist to buy a single hotel room in a boutique hotel for less than some people pay for their cars.
I have been exploring Batumi for two years now and I have put together a list of these recommended boutique hotel rooms for sale with:
prime locations
have great views
professional property management
touristic infrastructure company
competitive prices
fun things to do
What To Do Now?
You can buy a residential vacation property in Batumi on your own and be susceptible to local real estate prices.
You will also need to find your own property management that speaks your native language and will deliver a profit on your investment by delivering a high level of service that will generate 5-star reviews and a network of returning clients.
And you will also have a limited resale market because you cannot transfer rental history and management.
And in the case of falling real estate prices in the volatile residential market, you will be forced to sell at a loss.
Or….
Your vacation property can be in a prime tourist location with trained professional property management, has a high-quality design, renovations, all rental history can be transferred in the case of resale, and not be a victim to the risky residential real estate market price swings.
Which Option Do You Think Is Better For You?
If you choose the second option I would be more than happy to arrange an appointment with you talk further by phone or chat.
We can discuss further the various options in Batumi and Georgia to find you a great vacation property that meets your needs.
Fill out the form below by answering a few questions, your best email and the best time for you and me to speak further.

We respect your privacy and will never share or sell your email
P.S. As a Canadian exploring and living in Georgia for the last five years I have been able to nurture local connections that can help you save time and money locating your next dream vacation property in Batumi Georgia. Contact me today to find out more.