Even While You Stay There For Free 4 Weeks A Year?
I'm Going To Help You Find One Today That Costs Less Than Most Peoples Cars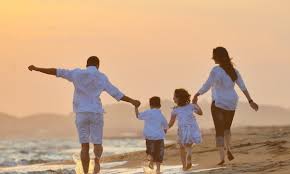 These golden opportunities still exist and finding sunny, safe and reliable vacation properties abroad with lots of potential growth is not that hard if you know the 5 crucial elements of foreign real estate investing.
Here is the thing though, you are looking for a vacation property where you can relax and have a great time with your family and friends year after year.
Selecting the right vacation property now can mean not only great vacations for you… but it is another great nest egg for your family and or future retirement.
But there are too many people making the wrong choices when buying a vacation property because they don't know the 5 rules to profitable vacation property investment.
"I know everything I need to know about looking for a vacation property because I purchased my own home….right?"
The reality is that buying a vacation property in a foreign country has different rules and expectations that most people are not aware of.
Fortunately, there are some simple rules you need to follow and if done in the right order you can to enjoy your future vacation property.
The best part?
I am going to take you by the hand and show you these rules on how to find a great vacation property and find one that pays you while you stay there to boot.
Keep reading to learn how……….
"Discover The 5 Rules To Vacation Property Investing:  Added Bonus of vacation properties not yet on tourist radars that can still be "scooped up cheap". Click here to get your copy before the goal posts move again
Learn The Axual Approach To Vacation Property Investing That Pays You To Take Vacations
SO why should you listen to me?
I'm not perfect and I have made some mistakes when I first started out to buy my first vacation retreat and took some financial "losses"
I started my search for my first vacation property many years ago and armed with the knowledge I had of operating my own home inspection company and doing my own bookkeeping.
I thought I knew everything I needed to know about investing in vacation properties.
I wish I could say that my first time looking for a vacation property investment was a success but after buying a small apartment in a poor location with unfavorable tax rates for foreigners and a bad case of termites. I lost money and because of the bad taste in my mouth, I never really enjoyed my vacations there.
All I can say is the big corporate builder was the only one who made money on that vacation property.
I was determined however and I spent countless hours scouring investment and real estate forums to find that perfect vacation property where I could finally relax and enjoy my time with family and friends while on vacation.
But searching and finding profitable vacation properties takes a lot of hard work, valuable time and some technical skills.
I spent many hours reading and learning about:
Timeshares
Airbnb
VRBO
Vacation Sharing
Foreign Bank Accounts
Property Management
Taxes – Property and Capital Gains
Double Tax Treaty
Hotel Rooms
You name it, I researched it to death.
Since then?
I now own a vacation property that has fun things to do,  warm weather, divine local cuisine, is profitable, safe to live, and protects my investment.
But it also came with even more experience and how to make my vacation investments even better and earn more money. And I want to share that investing experience with you now.
This is why I came up with my list of 5 things you need to know if you are looking for a great vacation property purchase.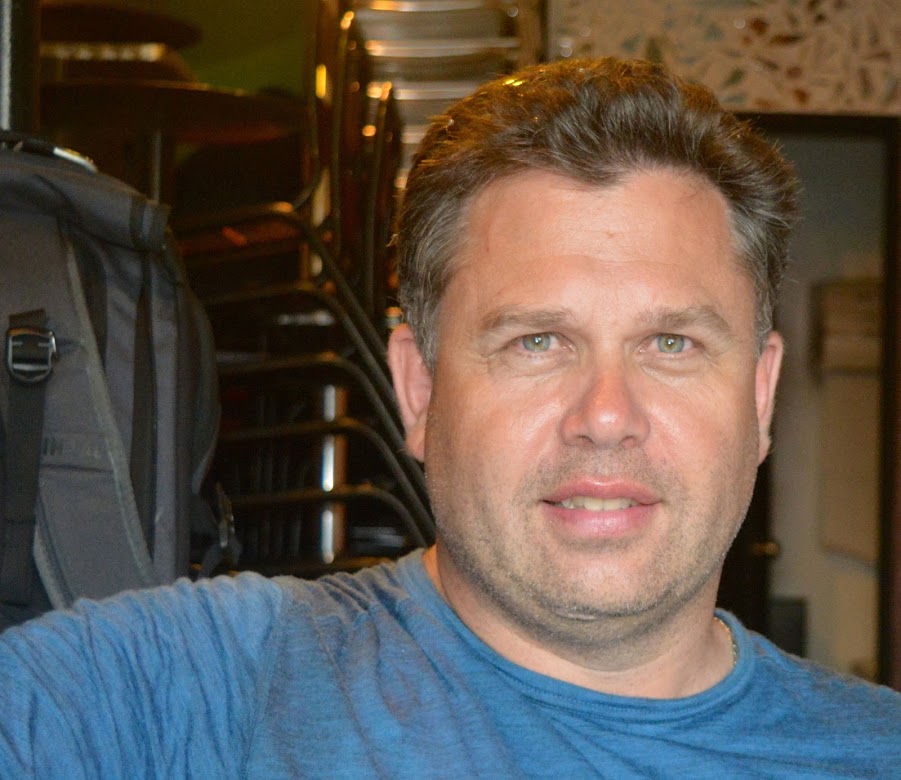 But if you miss just one or two of these 5 crucial elements of vacation property investing you can put your entire investment at risk.
What are the 5 things you need to know to be successful at receiving the maximum amount of passive rental income and capital appreciation from your foreign vacation property?
Rule #1 Location, Location, Location
Let's face it, nobody wants to buy a holiday property where the weather is not good and there is nothing fun to do.
Finding "under the radar" tourist destinations keeps your investment low and your occupancy rates high so you can keep your suite generating income even while you are not there. Just buying inexpensive vacation homes for sale is not the answer either.
Rule #2 Finding The Best ROI
"There is more money made in buying than there is in selling"  
Paying too much for your vacation property can really affect the amount of time it takes to pay itself back.
Pay careful attention to the price of the property compared to the amount you can earn in rental income. ROI is king
Rule #3 Evaluating Property Management
Find an experienced property management team that excels at keeping your suite occupied and keeps you and your guests happy, this is crucial for multiple online 5-star reviews and repeat clients for your property.
Let's face it online reviews can make or break your booking and occupancy rates for your vacation suite and the amount of profits it generates.
Rule #4 Pay The Least Amount Of Taxes
Some countries have different tax rates for foreigners and their rental income, capital gains, and property taxes.
Knowing which tourism countries offer the best tax rates can mean the difference between being profitable or taking a "loss".
Rule #5 Quality Construction And Design
Have you ever booked a hotel room or an Airbnb online? Have you noticed that there are a lot of places to rent that look very similar? or have a poor design?
Knowing which designs and features travelers are looking for most can also help you generate higher occupancy rates and ROI.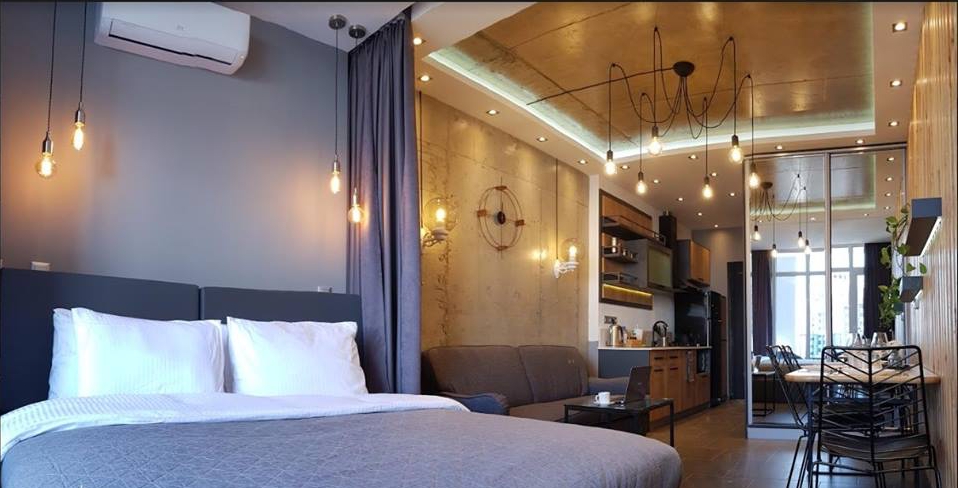 Commercial vs Residential
Within quality construction, you also have to consider commercial real estate vs residential apartments.
Or more accurately hotel rooms vs residential apartments.
Hotel rooms come with professional management and a long term business plan so they are less risky than individual apartments.
Resale is where hotel rooms have a real advantage. Your new buyer can review all your past income and the management does not change with a hotel room sale.
When you sell a residential apartment you cannot transfer any of the rental history or the property management to the new buyer.
Something to consider when buying a foreign vacation property is your exit plan as well.
Other Points To Consider
Finding properties that meet 2 or 3 of these above criteria are quite easy to find.
Do a quick search of vacation properties for sale online and the search results are littered with sun-drenched vacation paradises with promising returns and ZERO EFFORT. 
Some say, just buy vacation rentals for sale by owner, but this is just one piece of the 5 part puzzle.
But finding a vacation property that meets all five of the above criteria is more difficult to find.
So while I entertain my family and friends at my hotel suite they always ask me how do I find all the great deals?
My answer is that I have been using the 5 elements of buying vacation suites and I have been refining my process over the years.
Lowering my risks and increasing my chances of success.
They tease me and just say "I am just lucky and nobody else can find a great vacation property that makes a good ROI as I can".
But I am not the only one enjoying my time vacationing and making a good profit. I have shown plenty of other investors how to profit from their vacation properties as well.
Here are some screenshots of my admin accounts showing some of my investors and my occupancy rates and profits.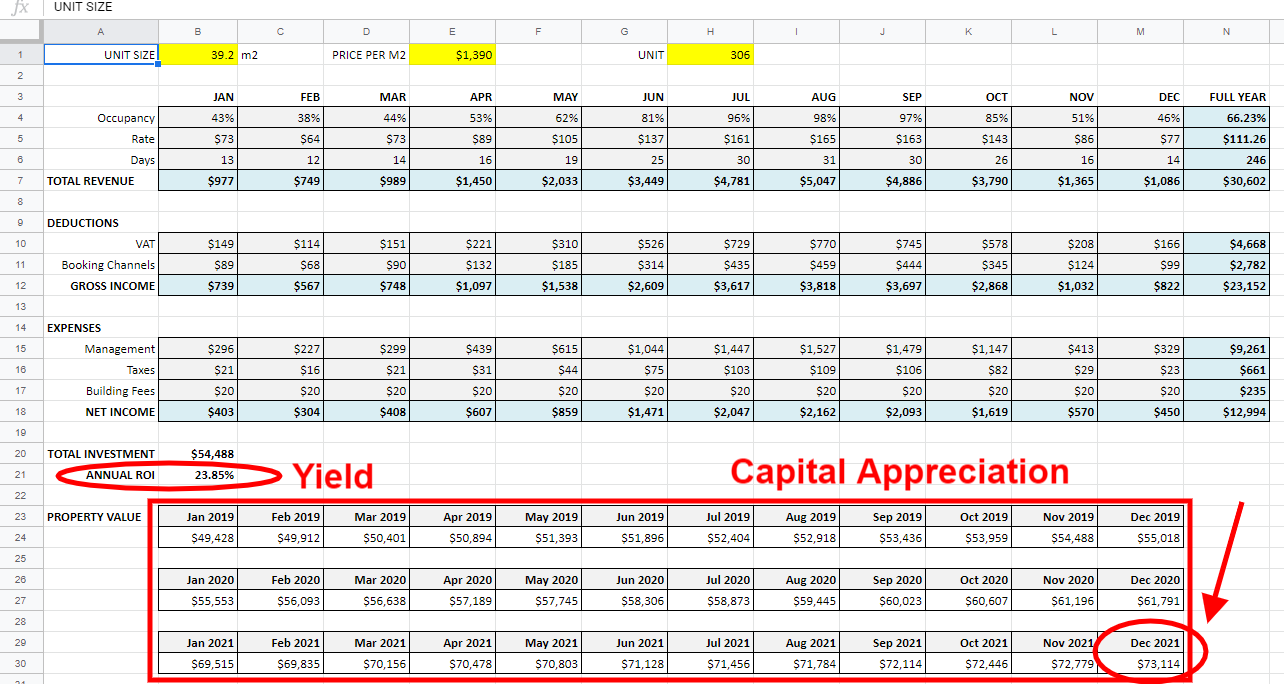 To get results like this is not easy however and if anyone tells you otherwise they are just misinformed.
And results like this are not a one-off chance. This is a repeatable process that anyone, even first-time and veteran vacation property investors can follow once you know the proper clues to look for.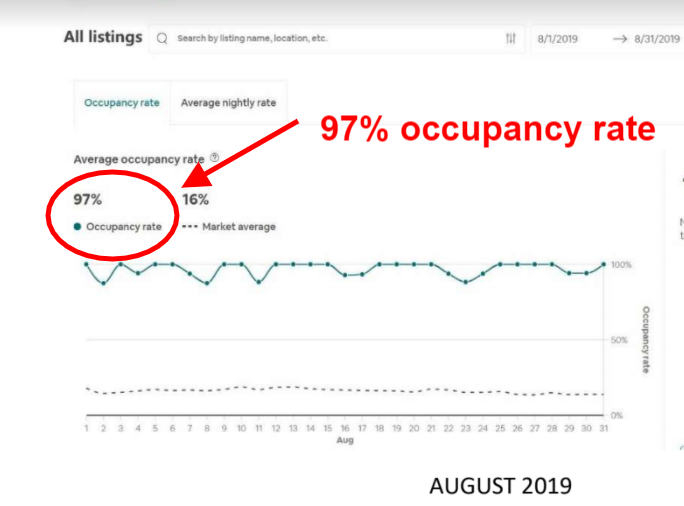 Property Investing Veterans Are Using These Techniques Now
"I have invested in vacation properties around the world but the properties I purchased once I knew the rules presented by Axual Real Estate took my investments to another level." Paul B
Here are the 5 elements again in more detail and how you can use them to find your next vacation paradise.
Location, Location, Location
I am repeating myself I know but it's important!
Location is important in many ways as it affects not only how much you will enjoy your time but the amount of ROI you will generate and how safe your investment is.
You need a country that has progressive thinking for foreign investment and will not rob you of all your rental income from taxes and stifle your growth and returns with unending bureaucratic rules and regulations.
You also need a country that has not been overdeveloped and has over-inflated prices to go along with it.
But most of all you need a country that has fun things to do and has a great climate making your holidays more enjoyable.
What countries have vacation rental property for sale? Italy? Thailand? France? Australia? Hawaii? Spain? Costa Rica? They also have some of the cheapest place to buy a vacation home in the world.
They all have many of the 5 elements required for an excellent vacation property but all are missing one or two of the required elements to be really seriously considered for an enjoyable vacation property.
Let Your Vacation Property Be Your Offshore ATM While You Sleep
What should you expect to pay for a good vacation suite that meets all the 5 elements of a great vacation property?
Prices for vacation properties are as wide and varied as the countries and cities they inhabit.
I'm going to use metric terms now as most of the world outside of the USA uses meters squared (m2) to measure a hotel room size.
To convert meters squared (m2) to square feet (sqft2) multiply by eleven and you will get the size of the property.
Example 30 m2 x 11 = 330 sqft
There are still opportunities in this world to buy good vacation properties under $1000 m2.
There are lower and higher prices than this but they usually don't meet the other 5 elements of property investing.
Property Management Can Sink The Ship.
If you are not planning on living in the country where your vacation retreat is located you will need professional property management.
Proper property management will look after your property like it's their own and generate steady income and 5-star reviews to keep ROI high. And just about all online bookings now are based by users reviews of your vacation home.
Airport shuttles, friendly reception, clean rooms, comfy mattresses, luxurious showers, reliable Wifi,  and attention to details will generate plenty of 5-star reviews and a high ROI.
Another important item is transparency. Be sure to request real-time access to the admin area of the management team so you can track check-ins, utility payments and distribution of rental income.
Having a great property manager also acts as your local business partner because they have experience with the local language and customs barrier in the new country you are considering investing in.
Slash The Taxes
Plenty of vacation retreat countries have many attractions and things to do to make your vacation there a memorable one.
But so do their tax bills and not in a good way.
Giving your hard-earned income to a greedy or corrupt foreign government is another way to cut into your returns and your enjoyment of vacationing there.
Some countries do offer incentives to foreign investors with taxes less than 20% on rental income and some countries are as low as 5% taxes and little or no capital gains tax.
Do your research first and pay less in taxes.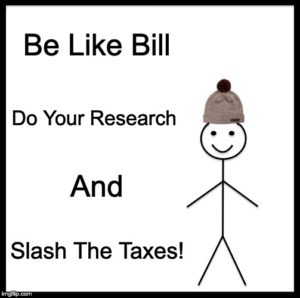 Quality Building Construction Is Not Standard
There are good quality contractors around the world that build great buildings.
There are unfortunately some that don't.
Be sure to ask about the construction standards used when the building was built and that it meets all local building codes.
Some countries do not require buildings to be built to a certain building standard so buyer beware.
Spend some time to look for quality developer/contractors with a long history of doing reputable work.
Also, be aware that a lot of countries will not use the same building practices and standards that you are used to in your home country.
Other things to look for are attractive design and useful features that tourists look for and demand.
Like comfortable mattresses, spa-like bathrooms with big showers and a design that is better than their own homes.
                ___________________________________________________
"Discover The 5 Rules To Vacation Property Investing: Get access to the closely guarded secrets to make vacation property investing enjoyable and profitable. Added Bonus of vacation properties not yet on tourist radars that can still be "scooped up cheap".
       ____________________________________________________
So Now It's Up To You:
Do You Want To Find And Enjoy The Perfect Vacation Property?
Or Do You Want To Cross Your Fingers and Hope You Stumble Onto The Perfect Vacation Oasis?
Do you want to become an astute real estate investor looking for a vacation property with great quality, service and will also pay you while you take holidays?
Learning these 5 rules separates you from the other 95% of vacation property investors and sets you up to succeed faster.
Can you see the importance of including all 5 elements of vacation property investing now?
Learning these 5 rules for yourself will make you a vacation property investor that can find great vacation properties on your own.
My hope is you understand everything I explained so far?
If not, be sure to send your email in the form below to get the detailed answers you want from my next article delivered directly to your inbox.
Or watch the exclusive content in the video I have created to explain all the details better and share some of my favorite investment destinations around the world.
Send your best email to receive the next exclusive article on how to find your very own dream vacation property